December is National "Safe Toys and Gifts Month". It's time to focus on safety when you buy gifts for your friends and relatives. One of the safest tools for young and old is the diameter tape measure. I know, who needs one. Don't laugh,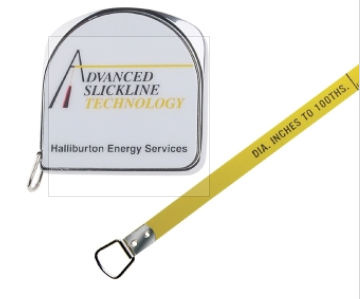 because more people than you think, can use a diameter tape measure in their daily activities. Here is a short list:
Auto mechanics
Boat mechanics
Tree survey people
Plumbers
HVAC workers
Electricians
So, why is it a safe tool?
There are no parts small enough to choke on.
It has no harmful chemical additives.
It does not emit harmful radiation.
So next time you are looking for a safe gift for your auto mechanic or electrician, consider a diameter tape measure.