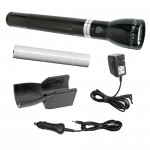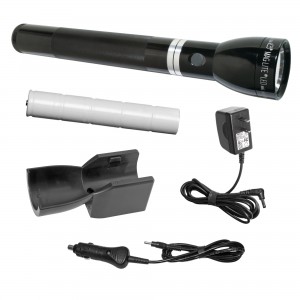 MagLite is an amazing USA company. This new rechargeable flashlight is the latest way of out-doing themselves. At 643 lumens, it is their brightest flashlight. If you use it in the General function set, here are the 3 ways to use it:
Full Power (1 click) gives you 643 lumens for the brightest light ever. The service time is about 4 hours at this mode.
Low Power (2 clicks) conserves battery usage, by giving 25% brightness. The benefit is having 17 hours of service at this mode.
Eco mode (3 clicks) makes your battery last as long as 37 hours.

RL1019 in charger
If you have other needs, you can change the function set to Outdoor, Law Enforcement or Tactical.
The 3 modes in the Outdoor set:
Here are the modes in the Law Enforcement set:
Full power, Momentary, Eco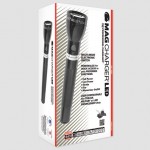 And for the Tactical function set, the 3 modes are:
Full power, Momentary, Strobe
Confusing? The Maglite comes to you in the General function set. This is fine for most people. If you want to change it, (and change it back again later), here's what you do: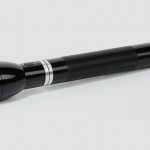 Operating The Most Powerful LED Flashlight From MagLite:
To change the function set, you do this by the way you turn on the flashlight. First, unscrew the battery compartment, so that the battery does not make contact. Hold the ON button while you screw the battery holder back in. The amount of time you leave the button pressed, determines which function set will be used. The complete directions come with your LED Maglite flashlight.