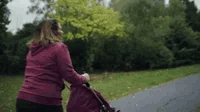 June is "National Great Outdoors Month" in the United States. It was started in 1998 to draw people to the national parks and local parks. Visiting the outdoors is good for the soul. It offers a great release from the pressures of everyday life. Best of all, many aspects of it are free. How can you focus on this activity?
Volunteer at a summer camp for kids.
Go boating.
Walk in the woods.
Take pictures of sunsets and post them on your social media outlet.
Go biking, running, or walking on a local trail.
Run with your baby.
Get out of town and take a drive in the country.
No matter where you go, don't leave home without your Maglite Flashlights. They can save your life if you get lost, or get caught after sunset in an unfamiliar place.