The history of flashlights (torches) according to Wikipedia, is only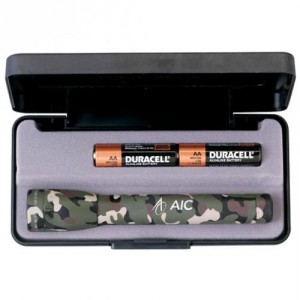 about 100 years old. The invention of the dry cell and the miniature incandescent bulb around 1899 made it all possible. Shortly after that, advertising specialty companies began putting their customers' logos on them, creating the first promotional flashlight.  But what will the promotional flashlights be like 100 years from now?
First, let's look at the major developments in flashlights from 1899 till now, 2014:
Imprinting a company logo, using engraving and screen printing in color, so that a company can use flashlights to promote itself to customers.
Shock resistant case. This helped to protect the bulb and the glass lens from breaking when the flashlight is dropped.
Push button in addition to on/off switch. This feature made it possible to conserve energy, and to send Morse Code.
Belt clips, for convenience
Alkaline batteries, for long life
Rechargeable batteries, to save money
Laser engraving to make e

ngraved flashlight

s

with detailed logos
LED bulbs, for a brighter light
Electronic circuitry. This made it possible to program different features, such as reduced brightness mode, SOS mode, strobe mode.
Miniaturization, making it possible to make keylights.
Focus-able lens, for convenience.
Imprinting a company logo, using laser engraving to make e

ngraved flashlights

and screen printing for printing in color. The company can use flashlights to promote itself to customers.
Designs on the barrel, like the USA flag, camouflage, and various corporate colors.
So, what do you think another 100 years will do to change promotional flashlights? Here are some wild guesses.
Design changes: Could a flashlight be developed that attaches to your hand or fingers, and directs light to where you point?
Energy changes: How about the elimination of batteries. Let's have a flashlight that gets its unending energy from the magnetic field that is always present all around us. It is free, and it never wears out.
Imprint changes: Besides screen printing and laser engraving, and full color imprinting, how about holographic printing? Imagine your logo in a 3 dimentional holograph that hovers above the torch.
Bulb changes: There is a new LED which is brighter, and is already used in some flashlights. Expect even brighter "light producing elements" in the future.
Ergonomic changes: Instead of a switch, why not have a flashlight controlled by thought waves? If you want it to turn on, it will. If you want it brighter or dimmer, just think it. Don't laugh. Brain waves are real, and they produce a small electric current that is measurable by electroencephalograms.
Far out? Let me know what you think. And give me some of your own predictions, too. Thanks.