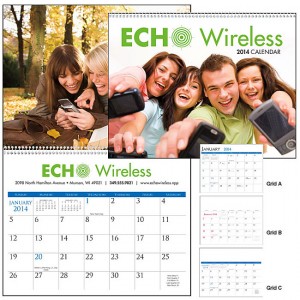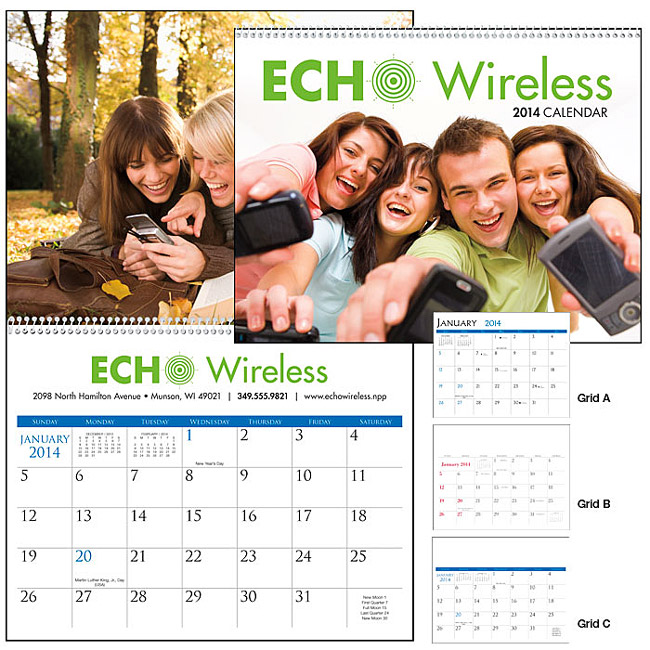 With all the technological advances in the last 10 years, custom color printing is now available. You can submit your own hi res pictures, and printing companies can print professional wall calendars to impress your friends and customers.
However, there are 3 things for you to consider when shopping for a calendar printer.
Minimum Quantity of Your Order.  Some printers have a published minimum order of 250. BargainPrinting.com and PublishingForLess1.com both have this minimum, which may be unrealistic for your project. Advantage-advertising.com has a low minimum of only 50 for Custom Calendar Printing.
Price Per Calendar.  Shutterfly's price is $23.99, Staples is $12, and Snapfish is $19.99. Popular Vistaprint, known for free business cards, is a high $18 per custom calendar. Advantage Advertising LLC is only $6.00 to $7.50, depending on quantity.
Quality of Imprint.  Quality of imprint is something that is not mentioned by the printers, because it mostly depends on the resolution of the pictures you submit. For a high quality output, you need to send your picture in 300 dpi at the final printed size. Anything less than 300 will look fuzzy. Whoever takes the picture needs to make that setting before the picture is snapped. Once the picture is taken, the resolution cannot be increased. The type of paper the calendar is printed on makes a difference in the color intensity and quality. A gloss paper does the best job at this.