Turn your employee frowns into smiles of appreciation. Everyone likes to be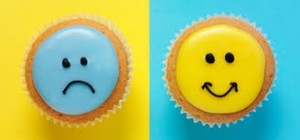 thanked for a job well-done. And thanking them with a gift is a winning combination. One of the most popular corporate gifts is a personalized pocket knife or multi-tool. Knives and tools are:
Useful
Long-Lasting
A way of displaying your corporate logo
Need a reason for giving? In a corporate environment, here are the 2 best ways to establish an employee gift program:
Safety Award Program. You can distribute the gifts one at a time, after an employee has worked 5 years without an accident, for example. Or, you can celebrate when the whole workforce goes without an accident after so many months. Have a picnic or party, and distribute the personalized pocket knife to each employee personally.
Service Award Program. When certain milestones occur in a worker's career, present them with the knife or tool award.
The main idea is appreciation award, and the main result is a big smile. Would you spend $20 on an employee to get that kind of effect?