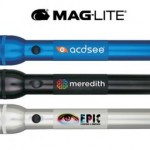 For the last 36 years, since 1979, Maglite Flashlights have been designed and manufactured in the USA by Anthony Maglica in Ontario, California. What will he come up with for the next 36 years? To get into the creative mind of Anthony, lets see what he has done in the past, and see what he has changed.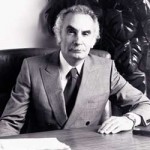 What Has Stayed the Same with Mag-Lites. The frame of each flashlight has always bee anodized 6061 aluminum, and designed and manufactured in the USA. The colors for most of the models have been limited to black, silver, blue, and red.
What Has Changed with Mag-Lites. A few of the popular models are available in other colors, like green, orange, purple. The original ones used xenon or krypton incandescent bulbs. The new ones use LED bulbs. Accessories have been added, such as mounting brackets, holsters, rechargeable models, and LED conversion kits. The original ones just had an on/off switch. Now there are various modes in some models. Strobe, SOS, momentary, low power, and eco power. A set of 3 modes can be selected for General Use, Outdoor Use, Law Enforcement, and Tactical. Engraved flashlights. The factory has also added the ability to have your maglite engraved with your logo, available through a world-wide system of promotional product distributors.
Could the next Maglite improvement be:
Brighter bulbs
More types of flashing signals
Longer lasting batteries
Lighter weight, overall
Custom printing over the entire surface–a wrap imprint like the US flag version
Introducing a new model imported from China, to bring the cost down
What do you think? Post your opinion here…….