When you shop for engraved flashlights, you are looking for 3 things. Price and brightness, and durability.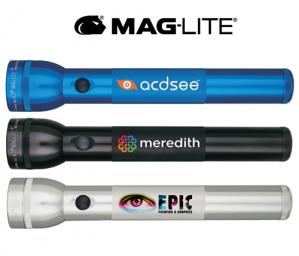 PRICE. From the high end of this spectrum is Maglite. Maglite flashlights are USA-made, which contributes to the higher price of this favorite flashlight. If you are using these as company give-aways, then you might consider some well-made Chinese LED flashlights for much less money. The Dako lights fit the bill for this category.


Neutron Rechargeable Triple Output CREE FL106

BRIGHTNESS. The new CREE LED bulbs give much more lumens than other LED bulbs. This new technology gives off an astounding amount of brightness. All LED bulbs are very bright, compared to the old incandescent bulbs.

DURABILITY. Many of today's engraved flashlights are made with a durable aluminum case. It's relatively easy to find a durable flashlight to show off your corporate logo on the barrel. Maglite is the expert in durability, with the knurled aluminum case and rubber gaskets.