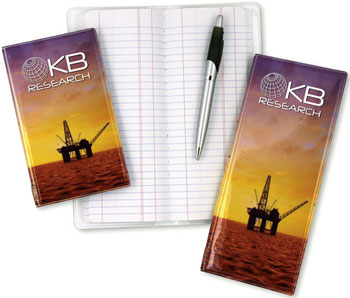 Here are the top 5 reasons to put your logo on Oilfield tally books and pass them out to your customers in the oil and gas business….
Your logo and advertising message will be at the fingertips of the people who buy from you.
Your logo will be in front of the people who "influence" their bosses to buy from you.
You will be considered a "hero", because these buyers and influencers desperately need tally books at work.
The price of a barrel of oil is going up ($48 today), so your customers will be working more, and needing more tally books.
When your customers need more oilfield tally books, who are they going to call?