These popular books are ordered for 2 reasons.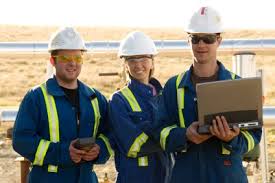 You need them in your own business to keep continual field records of a job.
You give them to businesses who use them. You want your own logo and phone number on them to make it easy for those customers to contact you.
Tally Books offer a lot of options, so here's how to order the perfect books for your business:
Find your best full-color art file that has your company logo and contact information. If you don't have a logo, you can pick out a stock design.
Do you want anything printed on the back of the book?
Do you want anything printed on the inside of the cover?
What color do you want the vinyl cover?
What color do you want the printed information?
How about an integral pen loop? Then you won't have to look for a pen every time you need to record something.
Do you want a clear 3-pocket insert inside the front cover? These are handy to store tables and contact information, and protect them from the weather.
How about a paper pad? Do you want to go the extra mile and get the new "stone pad", which is water resistant and tear-proof? It's amazing!
After you decide on all these options, you are ready to order your completely custom-made pipe tally books. They will be loved by your employees or your customers……Oilfield and gas field workers, oil drillers, water drillers, pipeline inspectors, windmill inspectors.