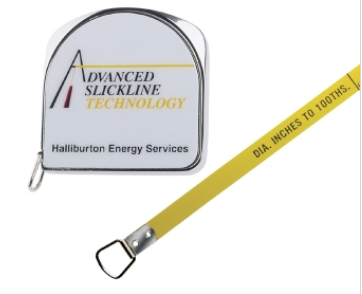 THE GOOD:
They make quick work out of finding the outside diameter of a pipeline.
The pocket size version easily fits in your pocket, and is ready when you are.
The hard metal case protects the tape, and preserves it for a long life.
Most of them come in an attractive gift box.
Your full color logo looks great on the side of a diameter tape measure.
THE BAD:
They ain't cheap (and they ain't too expensive either)
They walk away when someone else thinks they need them more than you do.
The production time is 2 to 3 weeks, with your logo.
THE UGLY:
When you need a metric diameter tape, and all you have is an inch one.