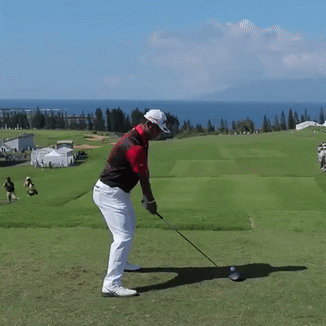 Tally Books aren't just for oilfield workers. They are weatherproof vinyl covered pocket books with lined pages that can be used for many tasks. If you want to keep track of all your games, you can dedicate one page per game. Then you have a daily history of your improvements.
Today, October 4, is National Golf Lovers Day. Celebrate by walking the links with your tally book and enjoy the last lingering breezes of summer.
Golf may have started back in the 15th century in Scotland. Today's golf clubs are better made, and make it easier to get that hole-in-one. The first tournament, "The Open Championship", was played on October 17, 1860. It took place at Prestwick Golf Club , Ayrshire, Scotland.
Hideki Matsuyama is shown here with a powerful tee shot.