If you need a pipe diameter measuring tape, with your corporate logo, here is an easy guide for you: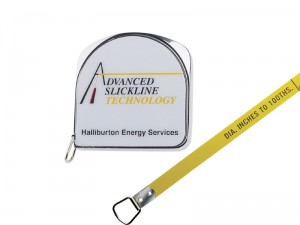 Buy from a reputable website. Find one that has good testimonials, and is easy to navigate.
Buy a name brand tape, like Lufkin, known the world over.
Furnish your full color art file in vector format. This type of art will look the neatest on your tape measures.
Ask for a virtual proof before production begins. It's better to find a mistake on the proof than on 100 tapes.