Promotional advertising items are the best ways to advertise your business. Here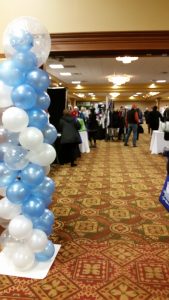 are 5 quick tips to help you.
Choose a vendor with a good reputation and is easy to do business with.
Choose the right product. Pens are always the first products that come to mind. But, ask for help in choosing an appropriate product for your particular promotion. Sometimes the best way to advertise you business is with refrigerator magnets,calendars, or screwdrivers.
Order enough to do the job, plus some extras. This is cheaper than placing a small repeat order when you run out of items.
Keep your imprint simple, and not cluttered. People don't like to read a bunch of small print. Just use your well-designed logo, and your phone number.
Plan ahead. Don't wait till the last minute, and be forced to pay for overnight shipping. Planning ahead also reduces the chance of making mistakes.
Good luck in your next promotion! See you at the trade show.