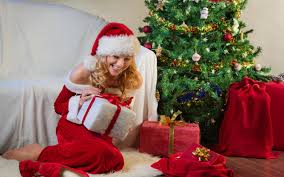 Christmas is in 4 weeks, so this is our last chance to take care of our important gift selections. Do you have both men and women customers on your list? Here is why engraved flashlights make the best Christmas business gifts:
Flashlights are gender neutral and have universal age appeal. Do you remember using a flashlight under your blankets when you were a kid? Adults have found many more uses, like fixing the furnace, car, boat, and lighting up the bathroom when the electricity goes out.
They can last many years because of their durability. Many of the newer lights have aluminum barrels, and tempered lenses.
They are useful every day in many situations. Always keep one in your car and

Santa and Bag of Presents

truck for emergencies. Make sure the batteries are replaced yearly.

Flashlights are gifts that are always appreciated. Who ever says no to a flashlight gift?
Many sizes are available for multitude of uses. They range from the size to fit on your keychain, to the big 3D-cell battery size. Rechargeable ones are large, and very bright.
Your customers will think of you and your company every time they use the torch. Your corporate logo is right there on the handle. It's usually laser engraved. How can anyone overlook your logo?
They can easily be re-gifted if they aren't the right size for the recipient. Too big or too small, there is a good home waiting for every light, no matter what size.
Engraved flashlights can solve your giving list headaches any time of year.