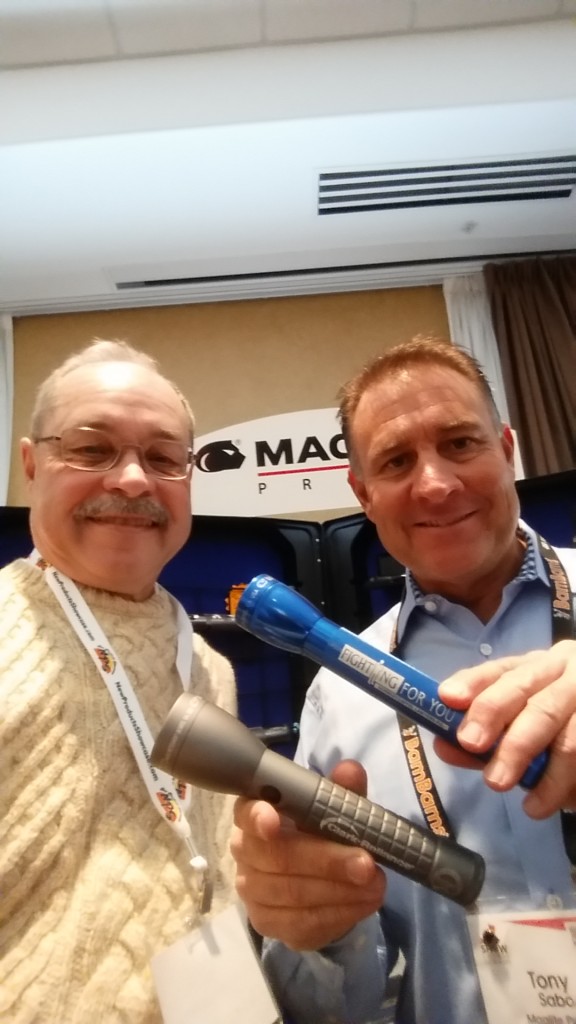 I just came back from a promotional product show in Cleveland, and was surprised to see that Maglite® has come up with 5 new Promotional maglights (Maglites) for businesses.  I didn't know Maglite® Promo had any more tricks up their sleeves. (Maglites® is the correct spelling, but some of my best customers find my website by misspelling the word).
Tony Sabo is our local Maglite® representative. In this picture Tony is showing me the new ML25LT and the new ML50LX. All the new models use 2 or 3 C batteries. That should give you an idea of the size of these gems.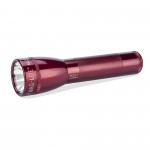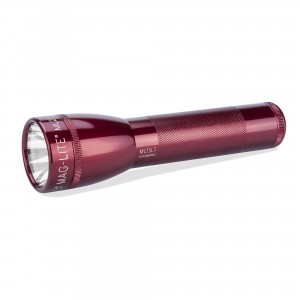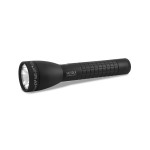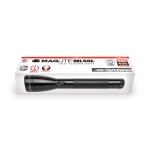 The 5 new torches are available for laser engraving your corporate logo on the barrel or on the head. Companies buy hundreds of promotional Maglites®…..and pass them out to their best clients. They also make great safety awards in manufacturing plants. Here is a glimpse of some of the 5 new engraved flashlights. All of them can be seen (and ordered) here…New Maglite® Flashlights.