Many people don't use a pipe diameter tape measure because they never heard of one.
Here are 3 tricks that will make you a user: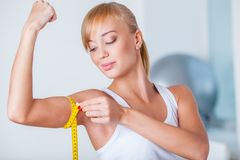 Wrap a diameter tape around a car heater hose that you intend to replace. Read the diameter, and the length. Go buy the correct hose, because you know the exact size. Remove your old leaky hose and immediately replace it with the new one. There's no need to take the old hose to the parts store and leave your vehicle without a hose for a while.
Use the tape to find the diameter of a copper water pipe in your basement that is leaking a little.  Go get the pipe, and have it ready to install when you remove the old pipe.
Need a new rope for your boat? Get one that is the same size as your old one, by measuring the diameter with your "OD tape".