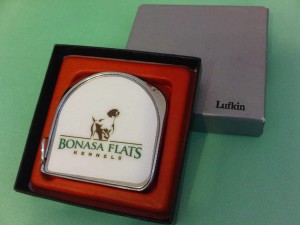 The Pipe diameter tape measure is often misunderstood, and often unheard of. That's because most people don't need one. But if you understand what it can do, you would probably use one.
It's too hard to use. False. All you do it wrap it around the pipe and read the diameter right off the tape.
It's too bulky to carry in my pocket. False. Many are no bigger than 1 1/2 inches square, and 1/4 " thick.
I can't find any at the hardware store. False. Try an online store. They are out there.
It's not accurate. False. The simple pocket Lufkin diameter tape is accurate to the 100th of an inch of diameter.
It's no better than using a regular tape and dividing by pi. False. Due to the calibration and the location of the zero mark, it is made specifically to measure pipe diameters.
It is not useful for the everyday person. False. You can measure the diameter of a tree, a hose in your car or boat, your furnace pipe, or plumbing in your home. Want to find out the diameter of that water pipe in your basement, so you can replace it? And you don't want to cut it to measure it? Use a Pipe diameter tape measure.