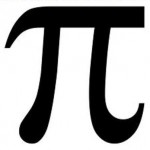 Pi Day is March 14. This year you can help celebrate by answering the question at the bottom.
Pi is the constant ratio of a circle's circumference to its diameter, no matter what size the circle is. This is useful knowledge when you work with water pipes or oil or gas pipelines, and you need to replace part of it. You can measure the circumference and divide by pi. But there's an easier way to do that.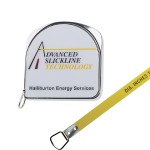 Let a Lufkin Diameter tape measure do it for you. You just wrap it around the pipe, and read the diameter. Mathematicians call pi an irrational number, since it goes on for an infinite number of decimal places, but using a diameter tape is a very rational and easy way to find the diameter of a pipe. To see a little video on How to measure the diameter of a pipe, just click here.
Trivia: What famous scientist was born on Pi Day?