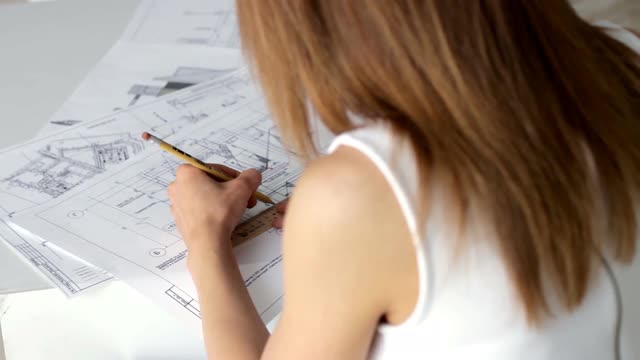 An architect scale ruler is used by architects, designers, planners, and draftsmen. If you are going to order some with your company logo, which ruler should you choose?
6 inches long, or 12 inches long? Will the person using it, be carrying it in their shirt pocket, or in their brief case, or on their desk?
Scales. A good architect scale ruler has at least 8 scales. Examples are (1/8, ¼), (½, 1), (3/8, 3/4), (3, 1½). These are listed in pairs, because they share the same edge, but are marked in opposite directions.
Color. It is good to choose a color that goes with your corporate colors.
Imprint color. The logo imprint color is usually the same color as the markings. So, you should choose a markings color that has a high contrast from the color of the ruler.
A good ruler is imprinted using a photo anodized method. This assures smooth edges, so you can use a pen or pencil to draw tick-free lines.
Aluminum is the best material, since it doesn't warp.
If your architect ruler has all these characteristics, you have a good one.