You might need Tally Books for your workers in these businesses: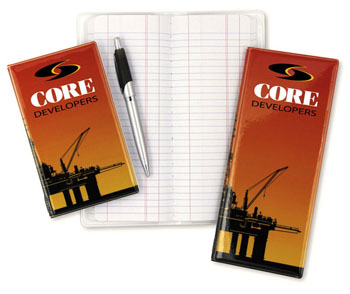 Oil well drilling
Inspection
Construction
Electricians
Builders
HVAC business
When you order those books, they are custom made for you. So, there are a lot of options available. This can be a little overwhelming, so here is a list of those options. Hopefully, this will bring your ordering job down to size.
Size of the book
Type of binding (stitched or spiral bound)
Color of the vinyl cover
Color of the imprint
Amount of imprinting..Front cover, back cover, inside the covers
Optional Pen loop
Optional insert with 3 clear pockets
Type of paper (real paper or stone paper, which is waterproof)
There. Those are all the decisions you need to make when you order your tally books. A good online tally book company will be able to assist you on the phone. You should always get an email proof before your order goes into production.