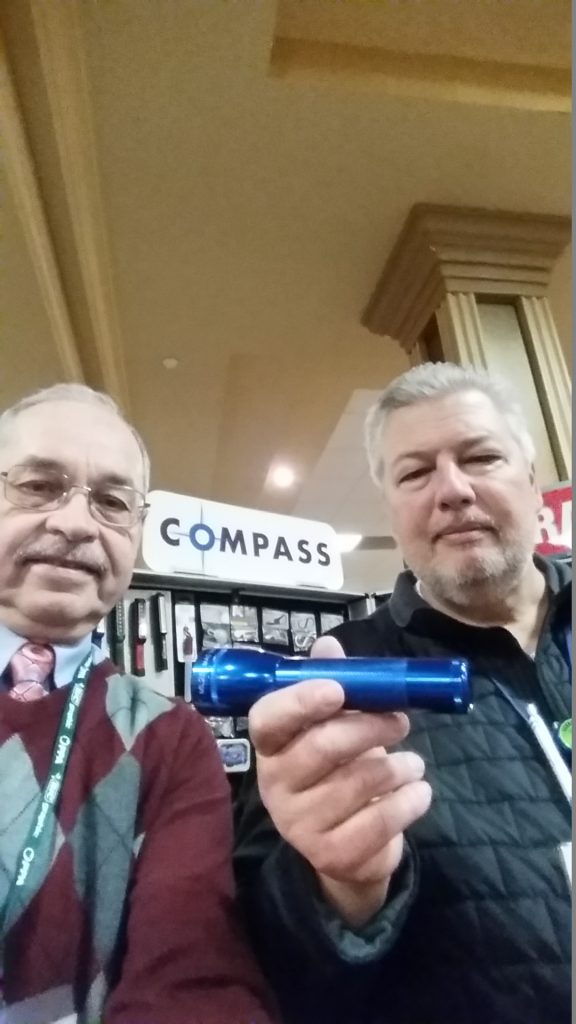 Maglite® has improved on its famous line of USA-made flashlights. The new ML25LT LED 2 and 3 C-cell flashlight was shown at the OPPA show in Cleveland Ohio last week. This show is for promotional product distributors only. So if you want to see a sample of this new torch, just ask your favorite promotional product distributor. The brightness is 177 lumens, 2 hours (2C cells) and 173 lumens, 18 hours (3C cells).
If you want a Maglite engraved with your company logo, that can be done, too. Your logo will look white against the color background of the barrel. The white color is caused by the reaction between the laser engraving and the base metal, aluminum.
Who uses Maglites? Your customers do. Why not put your logo where is counts, and will last forever? Big users are: real estate salesmen, inspectors, plumbers, electricians, construction estimators, carpenters, contractors, HVAC installers, exterminators, basement waterproofers, furnace repair men, chimney inspectors, and homeowners.