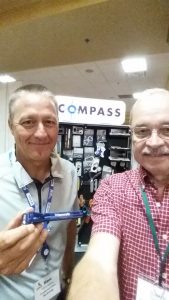 So your boss wants you to check into getting some Maglites® for the next safety awards meeting. He wants each Maglite engraved with the company logo, and "2018 Safety Award".
Here are the 7 questions he wants you to find answers to….
Can we have them by the end of next month?
Are they available in our corporate colors of green and white?
Can I see a virtual proof before we order?
Can I see an actual sample of the flashlight laser engraved with our imprint, before they are put into production?
Can we stay within our budget?
What kind of art file is needed for the imprint? What is vector art?
Can we open an account, and have Net60 terms?
You can find the answers to all these questions by going online. Find a reputable vendor, and talk to him, to see if he can deliver what you want. If you have any doubts, just call the next vendor in line. The internet is a great place to solve problems like this. What did we do 40 years ago, without the internet? You might not have been able to get these 7 questions answered.