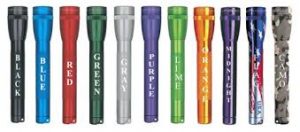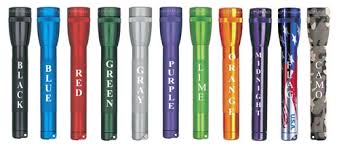 Some things are habit-forming, like potato chips, beer, peanuts, long showers, afternoon naps. Other things are addicting, like Promotional Maglights. Here are my reasons:
They are made in America.
They seem to last forever, because of a sturdy aluminum barrel and durable switching mechanism.
They come in many colors, to blend with our company logo.
The laser engraved imprint lasts forever. It won't scratch off.
They are popular world-wide.
The LED bulbs are extremely bright.
Some models are re-chargeable.