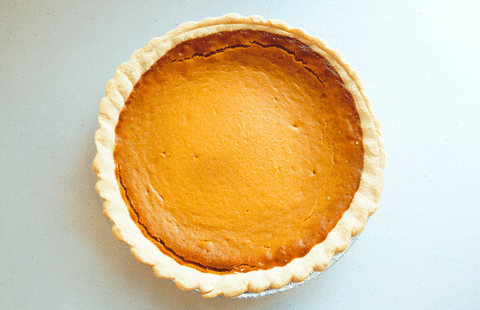 What is your favorite pie of all-time? Is it as simple as apple or cherry? What about a summery peach or key lime pie? Some people even like a fancy pear frangipane tart (is a tart still considered a pie?)  But today, National Pumpkin Pie Day, is the one day that honors the all-American pumpkin pie.
No matter your palate preference, even people on the most restricted diets can find a good ol' pie that they enjoy- there are sugar & flour substitutes galore! Just go to your local bakery, or if you're feeling bold, go online and find a recipe to try at home that suits your guidelines.
Homemade or store-bought, it doesn't matter- a pie still needs to be cut and served, and you can do it in a breeze with this American-made serving set. Going to a dinner party at a customer's home this week? A serving set would be the perfect gift and would help remind your customer of you every time they use it to serve their favorite dessert.
Happy eating!