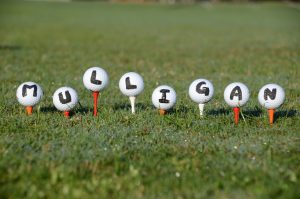 Golfers nationwide will be celebrating second chances today on National Mulligan Day. In golf, a mulligan happens when a player gets a second chance to perform a shot that went wrong. Don't we all need that in our daily lives?
This week when you're on the fairway with your customers, think about how you can advertise with golf gifts with your logo. Need matching golf shirts for an upcoming tournament? What about a custom golf ball set? Your customers will appreciate any golf gift with your logo you can think of.
No do-overs needed.
Good luck out there on the golf course- Here's to more birdies and less bogeys!