MagLite® ML300L-LED
SKU: ML300L
The MagLite® ML300L-LED for the professional. It has multiple modes and functions.
$55.77
| Quantity | Price |
| --- | --- |
| 24-143 | $55.77 |
| 144+ | $55.77 |
SPECIAL ORDER ONLY. CONTACT US FOR CURRENT PRICE.
Introduced in 2015.
SPECIAL ORDER ONLY.
Tested and Recommended by the (NTOA) National Tactical Officers Association.
The world famous MagLite®. It's made for security guards, outdoorsmen, contractors, for your car, and at home. Powerful 524 Lumens, in the 2-Cell D model and 625 Lumens in the 30Cell D model. It has a multi-mode electronic switch, and can last up to 69 hours with Eco Mode.
The specifications are in the chart below. It contains beam distance, Lumens, Peak beam intensity, Water resistance, Drop resistance, Hours of stamina in 3 different modes.
Your 3rd Generation MagLite arrives preset with the General Function Set. You can select from 4 function sets, based on your activity. See the Function Set table below.
Click here to see how you can change your MagLite to a different Function Set.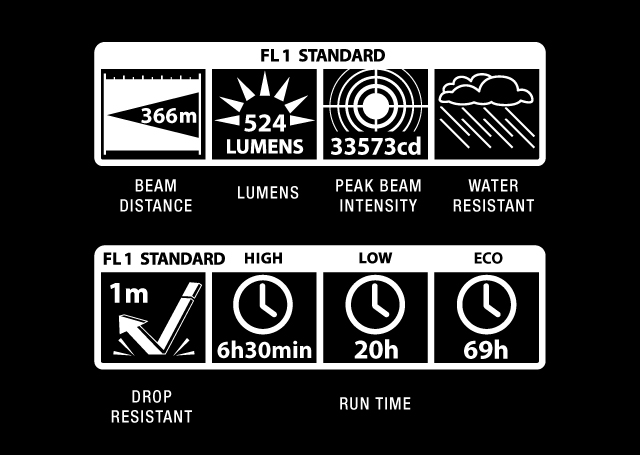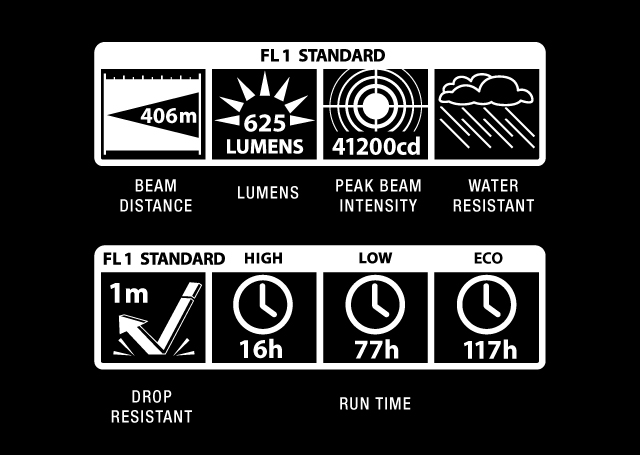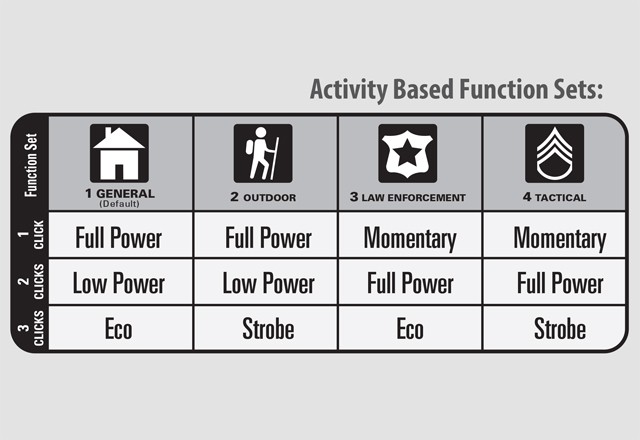 Modes:
Momentary, Full Power, Low Power (up to 143 Lumens in the 3-cell, 130 Lumens in the 2-cell), Eco Mode, giving up to 58 Lumens, with an exceptional run time, and Strobe.
Requires 2 or 3 "D" cell batteries.
• Batteries not included.
• Batteries are available for an additional charge.
Colors: Black, Blue, Grey, Red. Digital Camo is available in the 3-Cell D model only.

Packaging: Chipboard gift box.
Laser Engraving - appears white. Price includes engraving one location (barrel).
Setup: $62.50 per location.
Production time: This is a Special Order Item. Please ask for production time. Rush service and rush shipping available.
Note: A large number of people google the incorrect spellings, but all these wrong spellings lead them to us. Examples are: maglight flashlights, meg-lites, and mag lights. We don't judge you on how well you spell. We just want to give you the best product and the best service. We don't make these gems, but we decorate them with your logo.
---
Don't Worry! We want your order done right.
A customer service representative will review your order and contact you to confirm all details before your order goes into production.
Have questions now?
During our regular business hours of 9:00 a.m. to 5:00 p.m. Eastern Standard Time:
Call us at: 1-800-432-6220
E-mail us
Advantage Advertising, LLC is not affiliated with Mag Instrument, Inc., which owns the famous MAG family of trademarks, including MAGLITE® and MINI MAGLITE®, trademarks in the distinctive shape, style, and overall appearance of its flashlights, and in the circumferential inscriptions around the face caps of all of Mag Instrument, Inc.'s flashlights.

There are no reviews for this product.